Notre plus luxueux piano domestique pour une expérience sonore ultime
Since 1972, Roland has worked to create the ultimate piano experience, and our new LX pianos are among the most exciting yet. We wanted to build a luxurious upright piano for the connoisseur, with the rich sound and graceful appearance of an acoustic, along with a multitude of advantages only possible with a digital piano. The LX-17 is powered by the latest version of our acclaimed SuperNATURAL Piano Modeling technology, along with a unique keyboard that blends wood and molded materials for great feel and durability. The LX-17 connects via BluetoothR technology to your smartphone or tablet so you can hear your music-making apps or online piano lessons through the piano's powerful eight-speaker sound system. And even though it's compact, the classically-styled LX-17 is our tallest upright piano and it'll definitely make a big impact in your home especially with a choice of finishes including polished ebony and polished white.
Standard Features
Uses the latest SuperNATURAL Piano Modeling technology instead of conventional sampling, for a far richer, more detailed piano sound
Acoustic Projection system, with eight speakers that work together to recreate the deep, rich sound field of an acoustic piano
Headphones 3D Ambience technology for natural, realistic sound when practicing on headphones
Authentic grand piano touch from the new PHA-50 (Progressive Hammer Action with Escapement) keyboard combining the appearance and feel of wood with the durability of modern materials
Also includes a large, versatile selection of non-piano sounds such as strings, brass, organ, and many others
25 registrations for storing favorite sound setups, including layers and splits; registration groups can be backed up to a USB memory stick
Classic upright piano cabinet with a compact footprint perfect for smaller spaces
Connect your smartphone or tablet via Bluetooth technology and practice piano with audio from apps routed through the piano speaker system
Two premium finishes; authentic polished ebony and polished white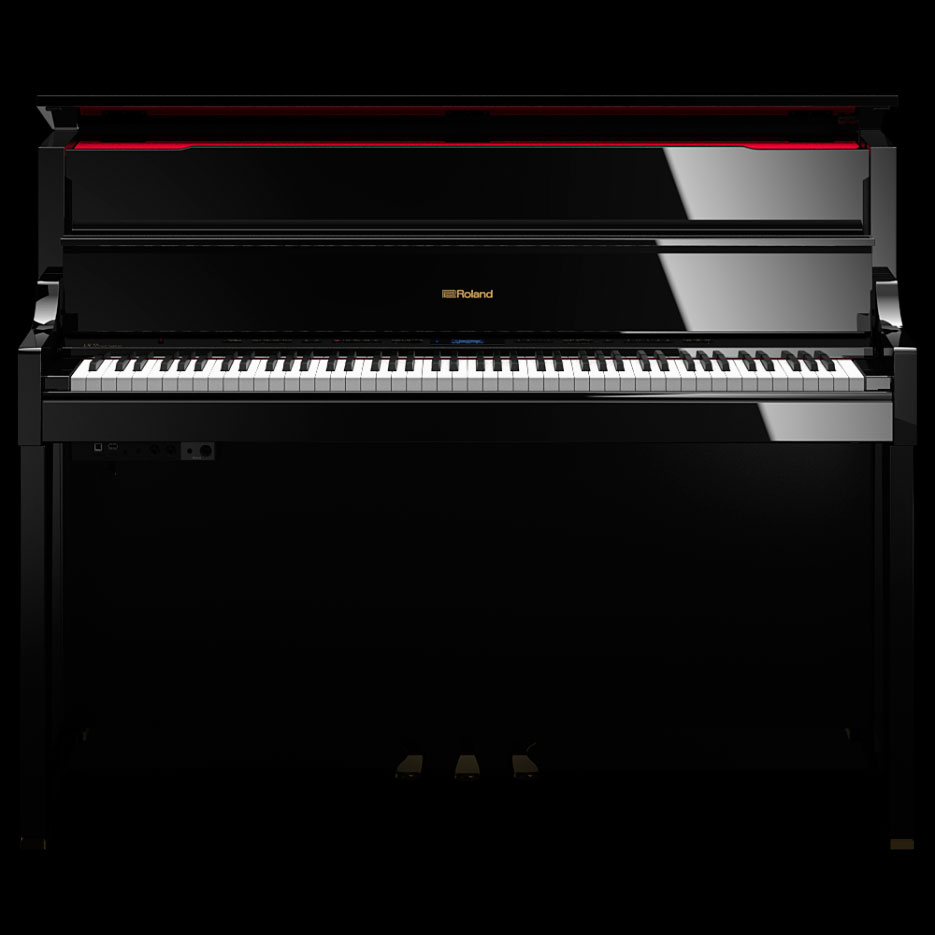 The PHA-50 offers the beautiful look and familiar feel of a wooden keyboard, with the durability of modern molded material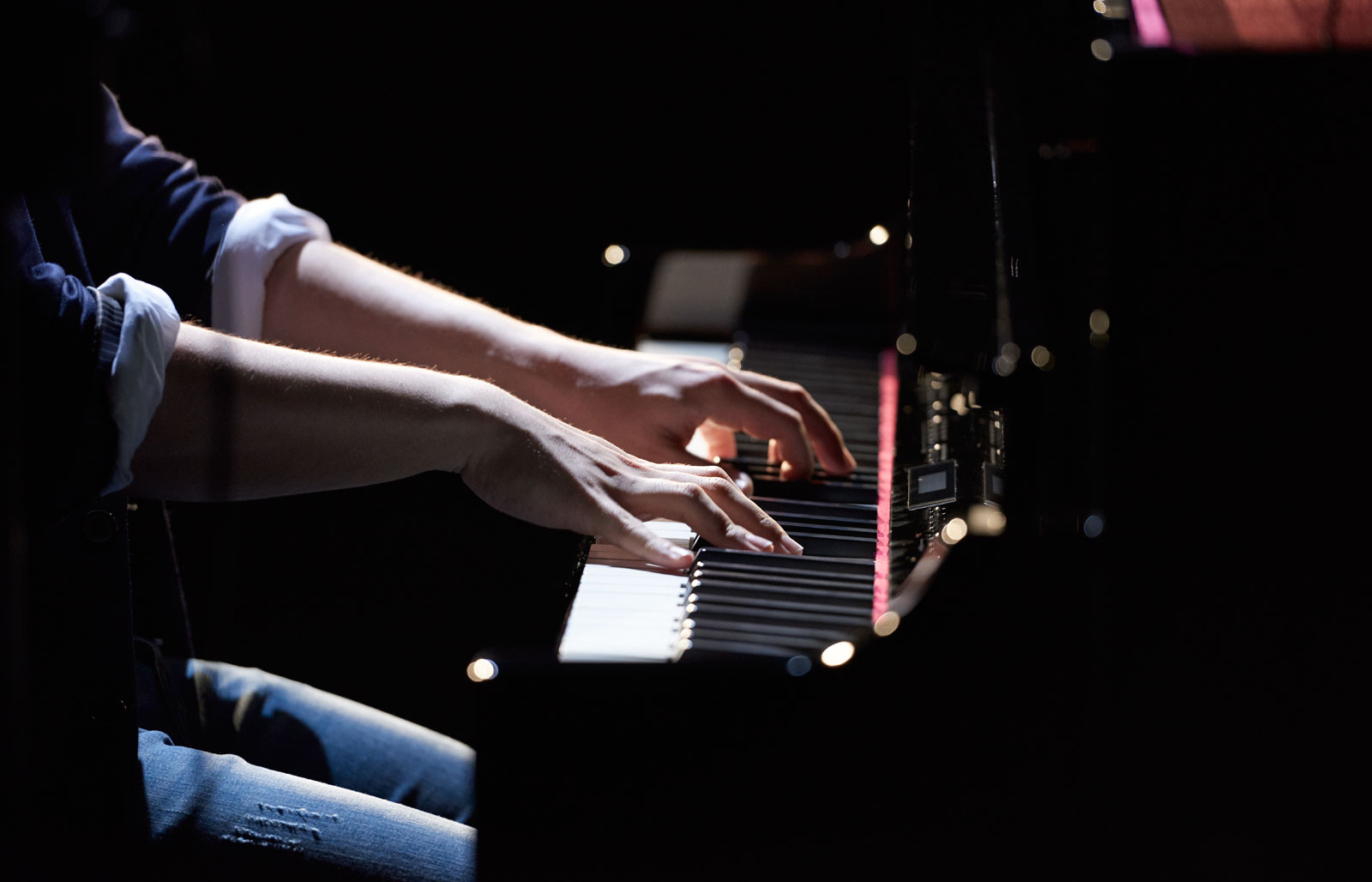 The multi-channel Acoustic Projection speaker system recreates the rich, deep sound of an acoustic grand piano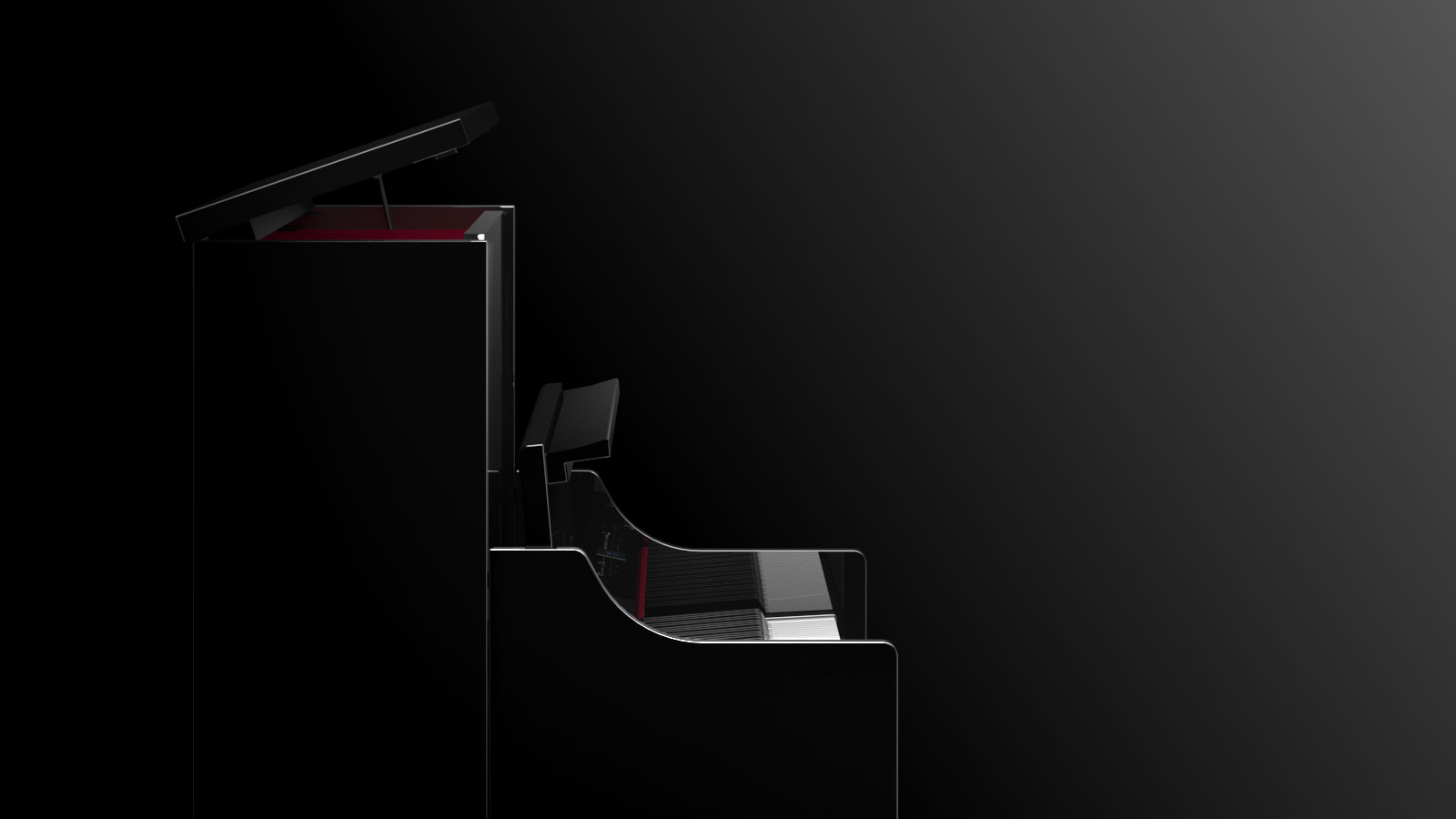 Connect your smartphone or tablet via Bluetooth technology - and use apps to make learning easy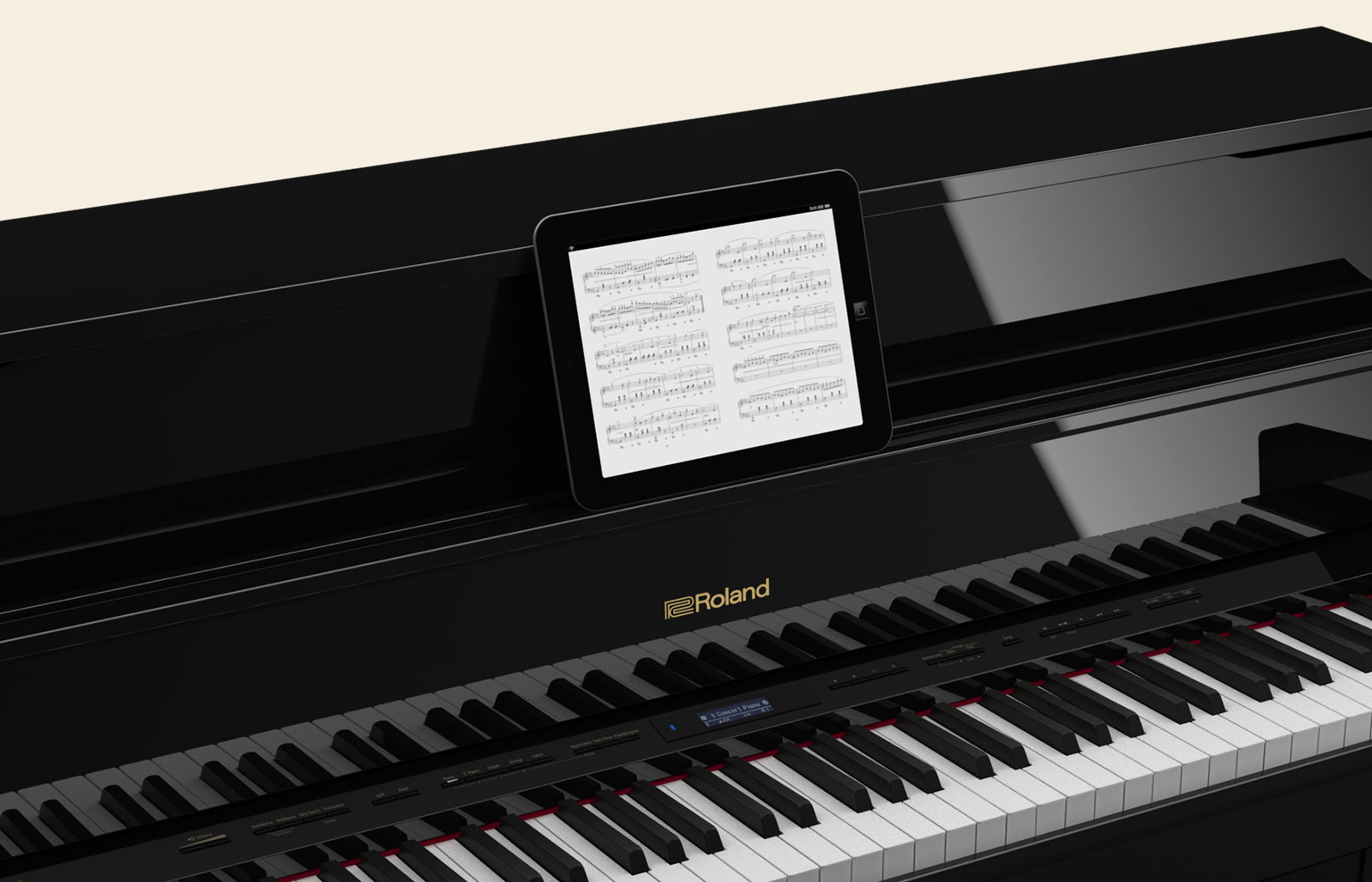 Headphones 3D Ambience delivers authentic grand piano sound through your headphones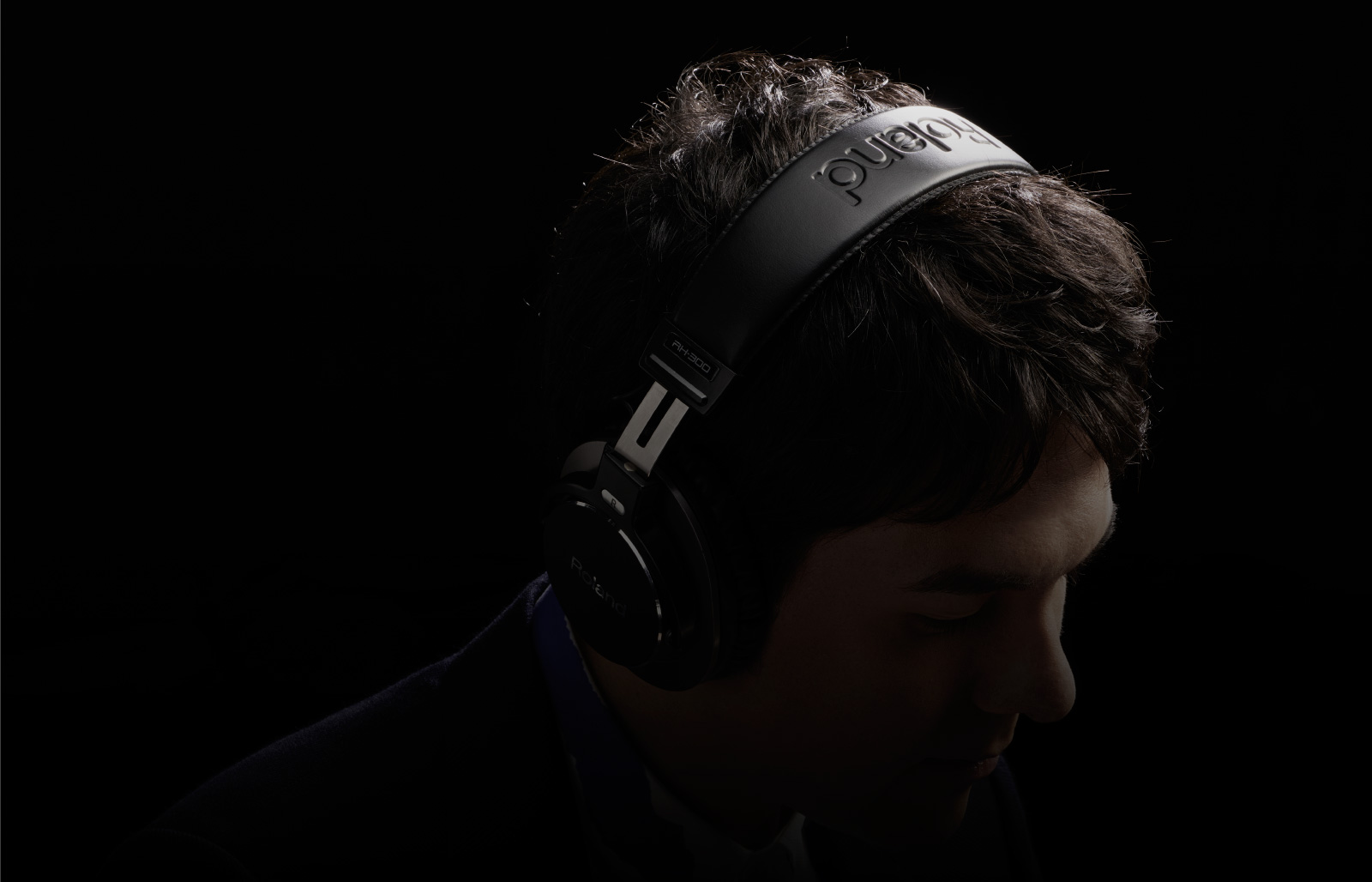 Plays Like an Acoustic Grand Piano
It's not just the feel of the keys either; the way they move is also important. Each key has a stabilizing pin to ensure the vertical travel of the key is smooth and precise, avoiding the sideways key movement and noise experienced when playing glissandos on some pianos. Since the LX-17 has our latest piano engine onboard, we also retuned the key sensing system to match it, ensuring that the sound and keyboard work in complete harmony for the ultimate piano experience. Finally, the keys share the look and feel of real ebony and ivory, and their moisture-absorbing properties mean your fingers won't slide off when playing.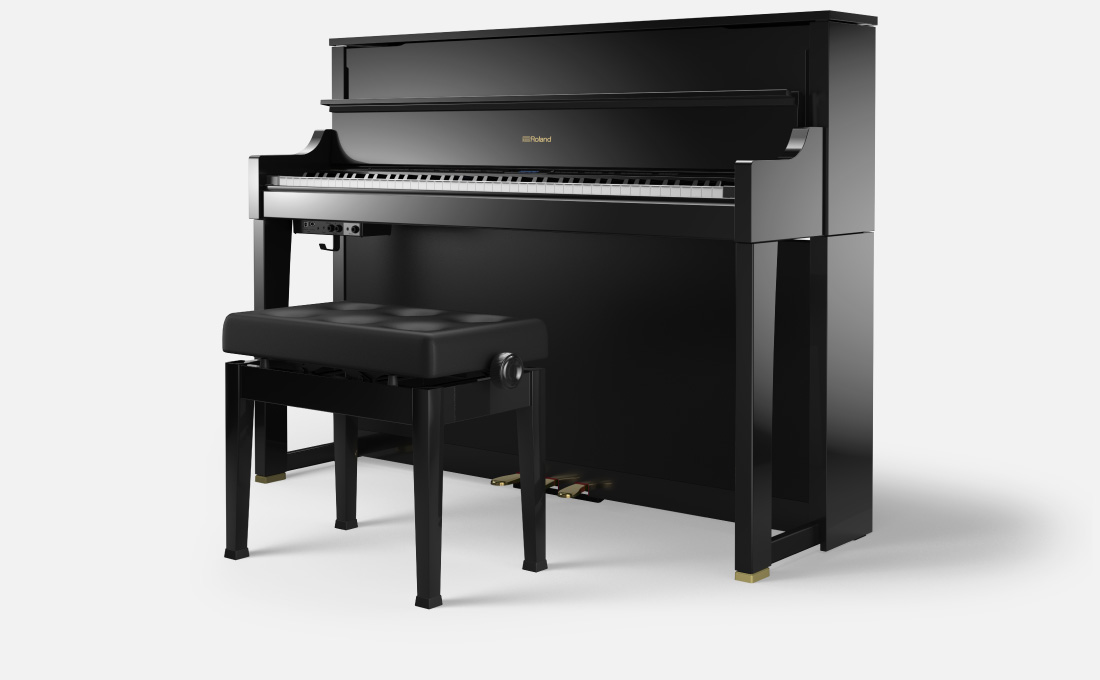 Elegant Design, Classic Lines, Timeless Sound
Although it's packed with advanced technology, the LX-17 is reassuringly traditional when it comes to style. Combining classic lines with a space-saving compact upright cabinet, there are two premium finishes available; polished ebony and polished white. Once your piano is home, you don't even need to press the power button to get started - just open the lid and start playing. As you play you'll notice the gorgeous polished finger board and, as with an acoustic piano, you can open the top lid for an even clearer sound.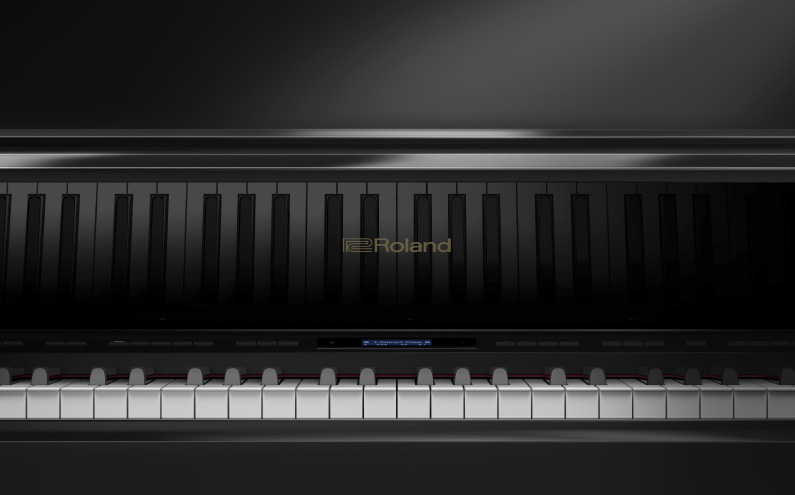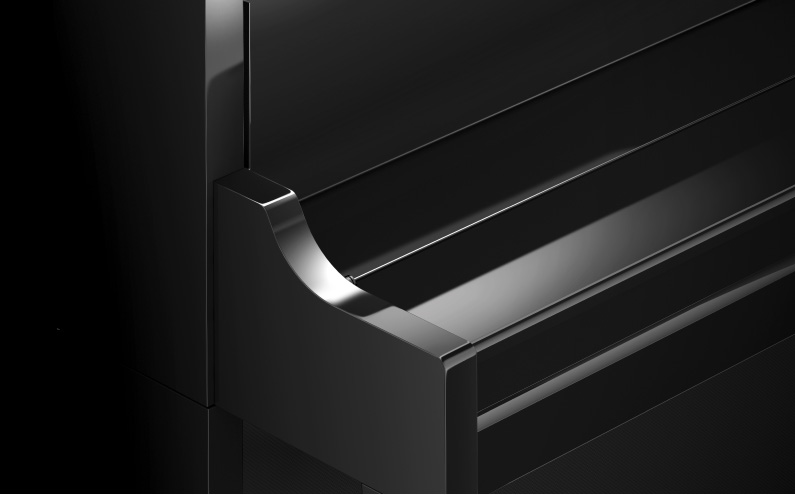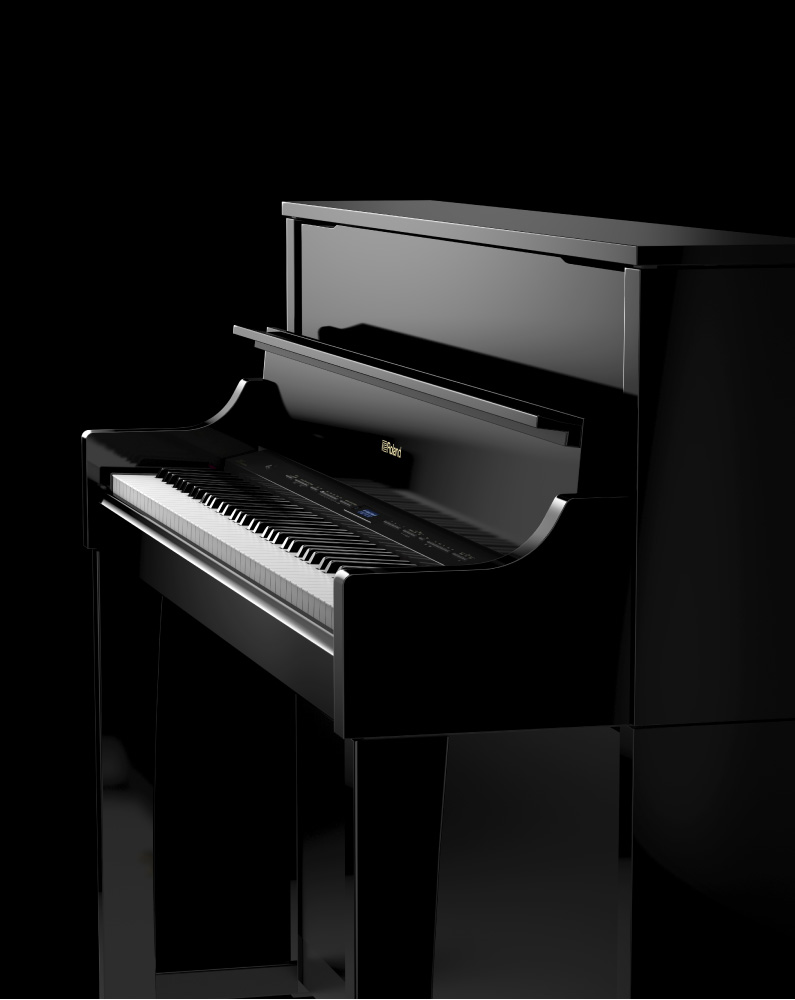 Notre plus luxueux piano domestique pour une expérience sonore ultime
Depuis 1972, Roland s'est fixé comme objectif de vous fournir la meilleure expérience pianistique possible. C'est donc dans cette optique qu'ont été conçus nos nouveaux et excitants pianos LX. Nous avons voulu créer un luxueux piano droit destiné aux connaisseurs, doté du son riche et de l'apparence somptueuse d'un instrument acoustique, ainsi que de toutes les fonctionnalités seulement disponibles sur les pianos numériques. Le LX-17 intègre les toutes dernières innovations de notre fameuse technologie SuperNATURAL Piano, ainsi qu'un clavier unique mélangeant bois et matériau moulé, procurant des sensations inouïes et une grande durée de vie. Le LX-17 est capable de se connecter en Bluetooth® à votre smartphone ou votre tablette, de telle sorte que vous pouvez écouter vos applis de composition ou de leçons de piano sur le puissant système de diffusion de son à six haut-parleurs. Et bien qu'il soit compact, le LX-17 constitue notre plus haut piano droit, possède un style classique et trônera majestueusement dans votre intérieur, que vous choisissiez une finition ébène poli ou blanc poli.
Standard Features
Doté de la toute dernière technologie de modélisation SuperNATURAL Piano, pour un son bien plus riche et détaillé qu'avec un échantillonnage conventionnel
Le système Acoustic Projection est constitué de huit haut-parleurs fonctionnant conjointement pour recréer la profondeur et la richesse sonore d'un piano acoustique
La technologie Headphones 3D Ambience procure un son naturel et réaliste lors du jeu au casque
Un toucher de piano authentique grâce au nouveau clavier PHA-50 (Progressive Hammer Action, ou action de marteau progressive, avec échappement), procurant l'aspect et les sensations du bois avec la résistance des matériaux modernes
Un grand choix de sons de claviers différents du piano : cordes, cuivres, orgue, entre autres
25 emplacements mémoire pour stocker vos réglages de sons favoris, avec superpositions de sons et partages de clavier ; ces sauvegardes peuvent être transférées sur clé USB
Un meuble droit de style classique à l'encombrement minimal, idéal pour les petites pièces
Connectez votre smartphone ou votre tablette en Bluetooth et travaillez vos exercices en écoutant le son de vos applis diffusé sur le système de haut-parleurs du piano
Deux finitions premium : ébène poli et blanc poli authentiques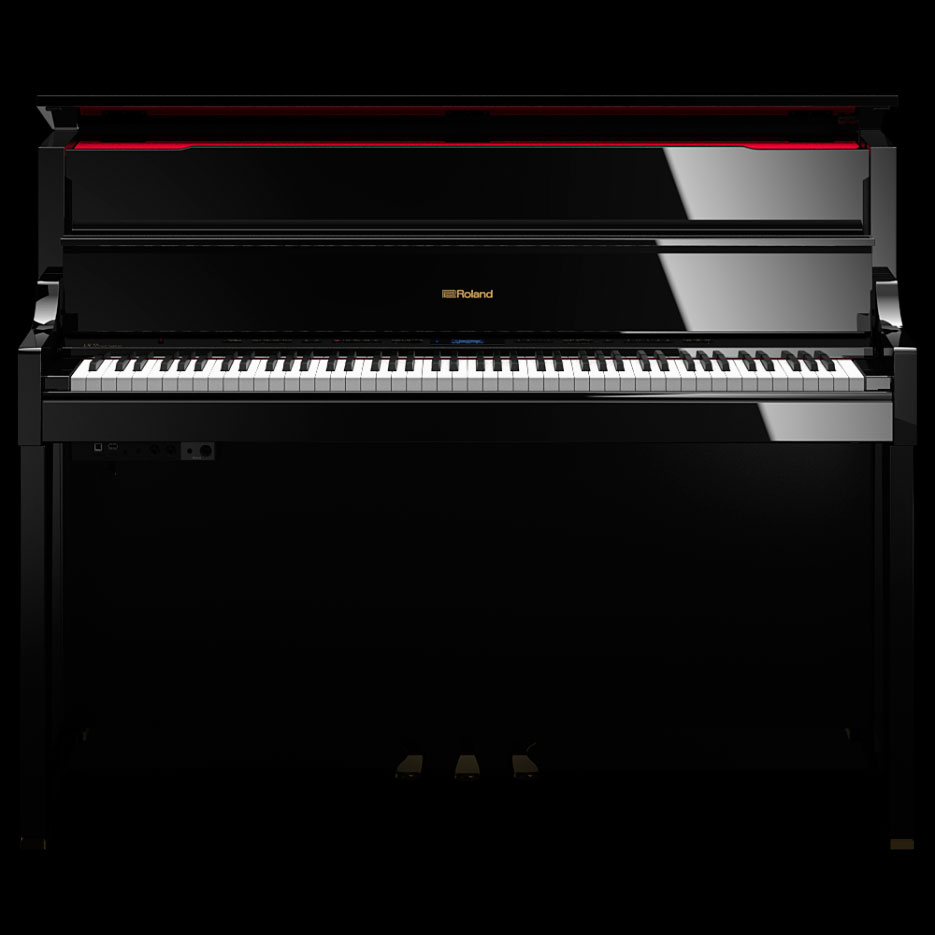 Le PHA-50 propose le look magnifique et les sensations familières d'un clavier en bois, avec la durée de vie des matériaux modernes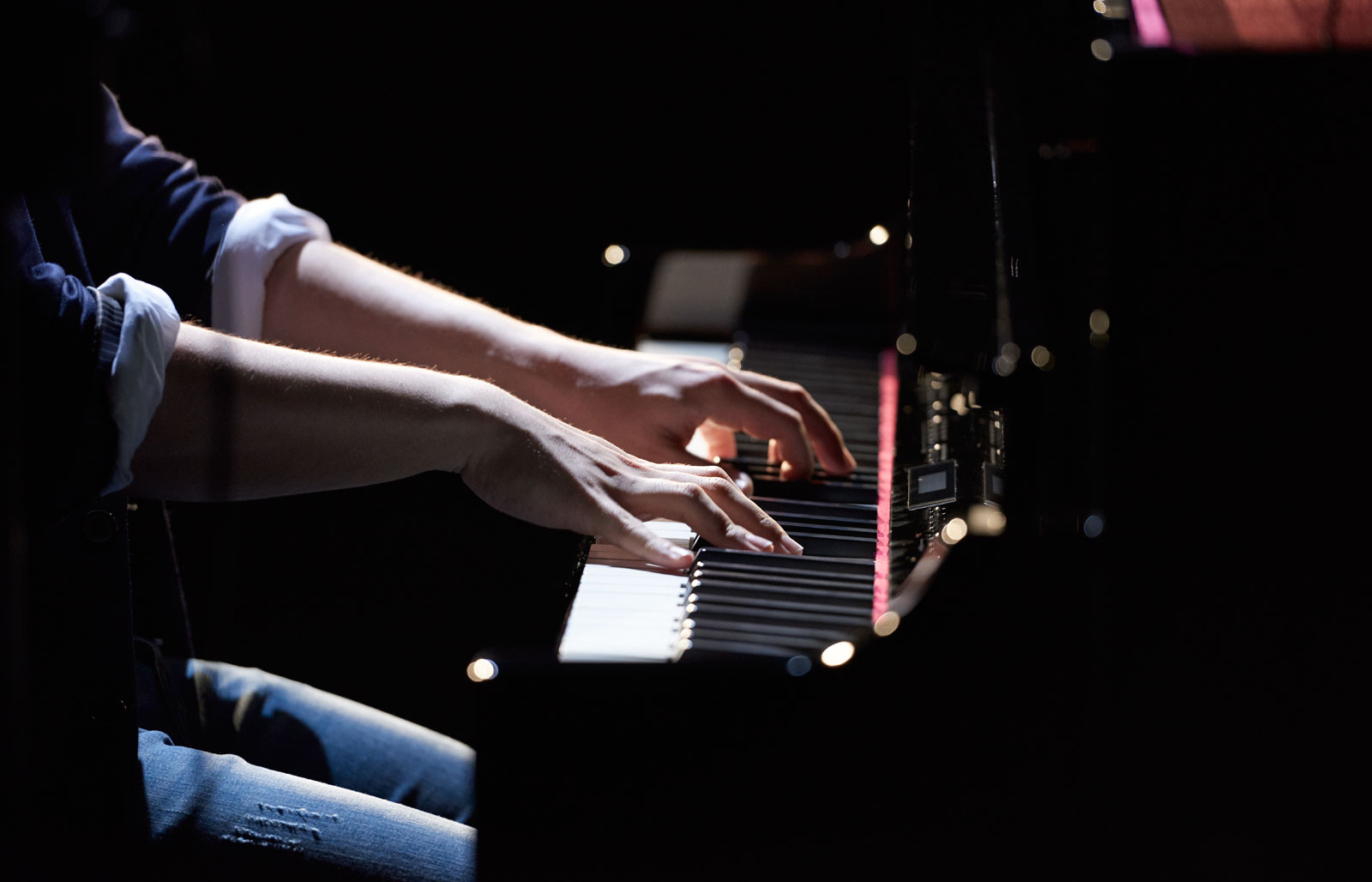 Le système de haut-parleurs multi-canaux Acoustic Projection recrée la richesse et la profondeur sonore d'un piano acoustique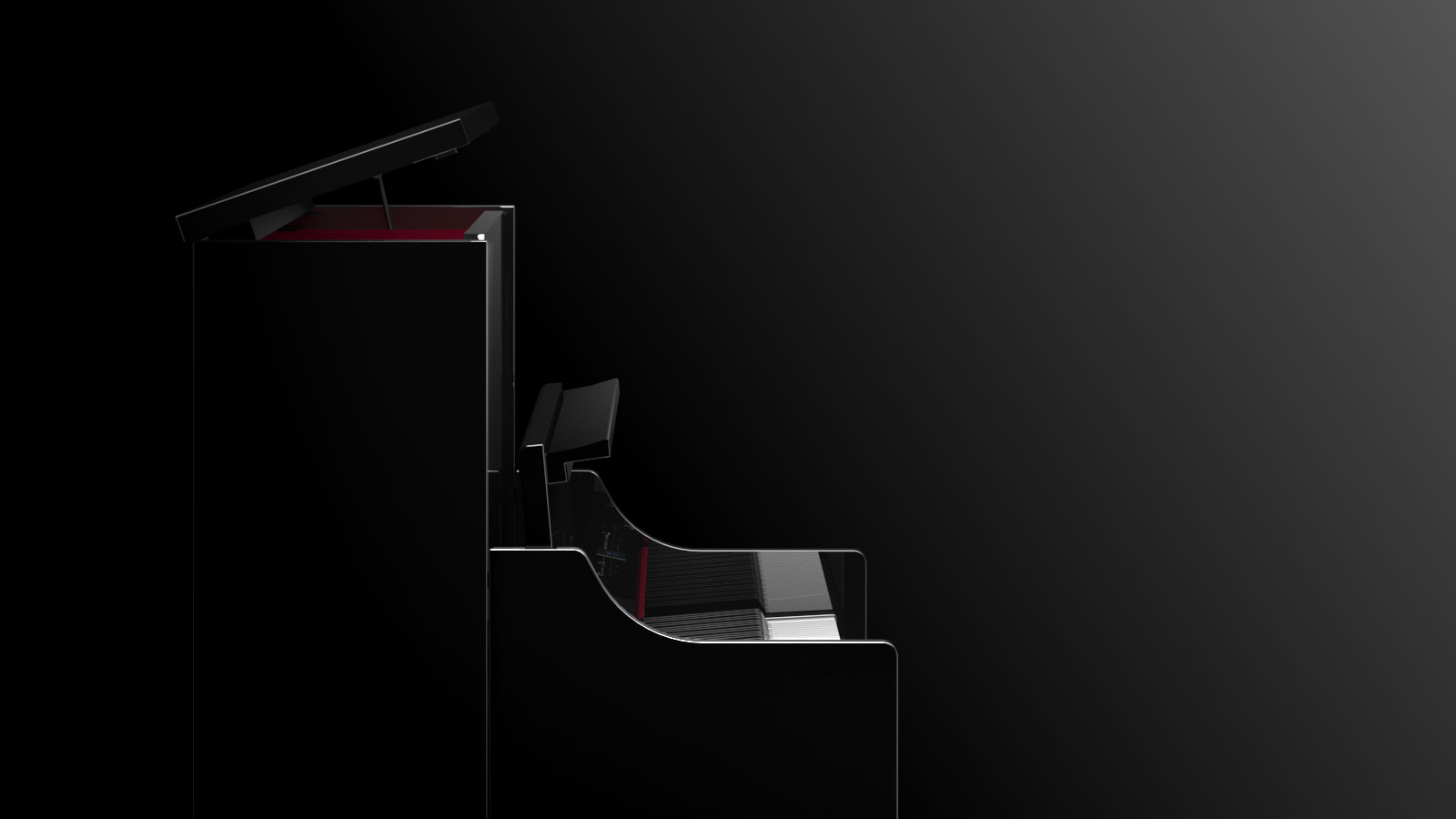 Connectez smartphone ou tablette en Bluetooth, et apprenez facilement grâce aux applis mobiles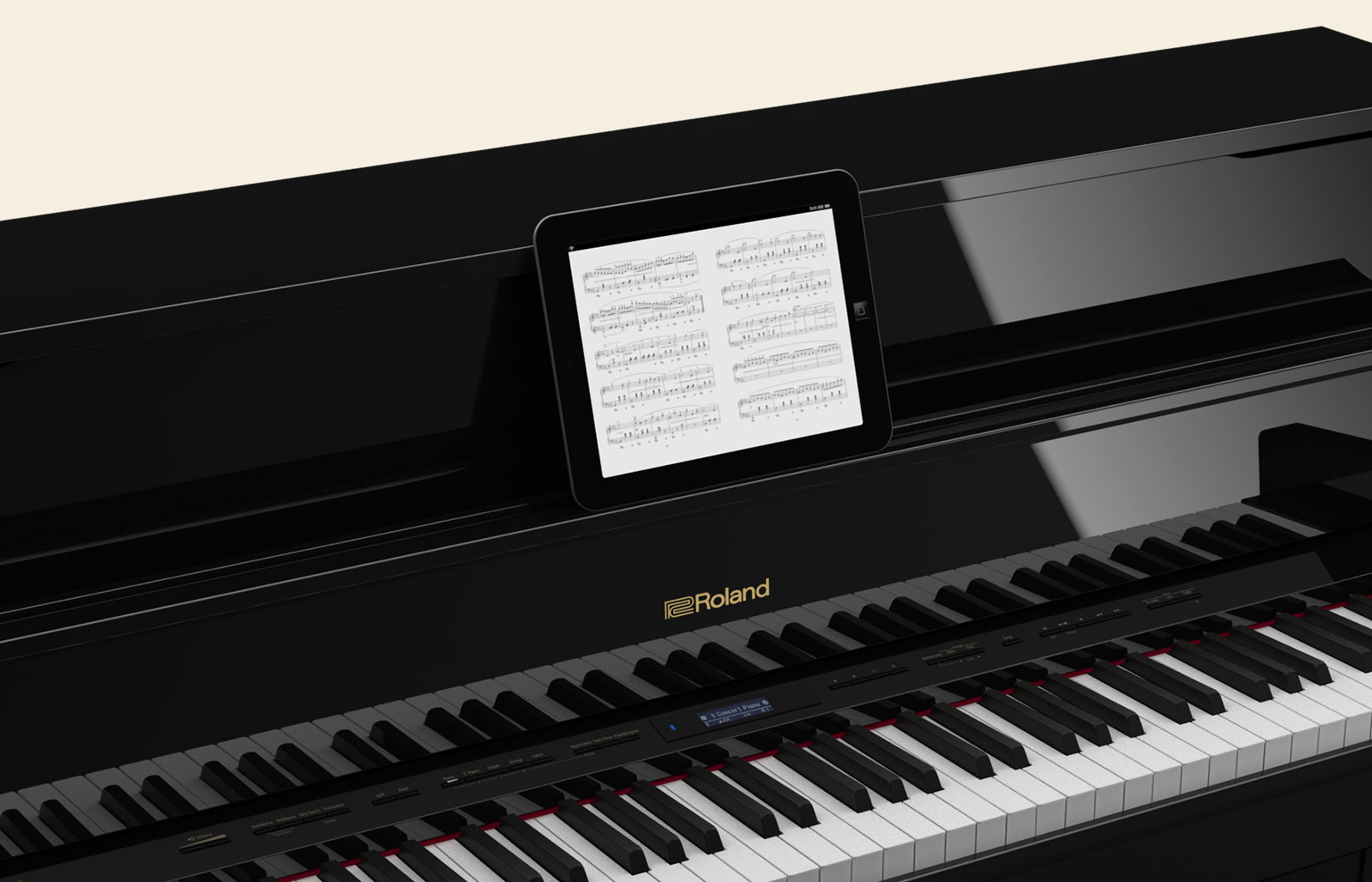 L'effet Headphone 3D Ambience procure un son de piano acoustique authentique en jouant au casque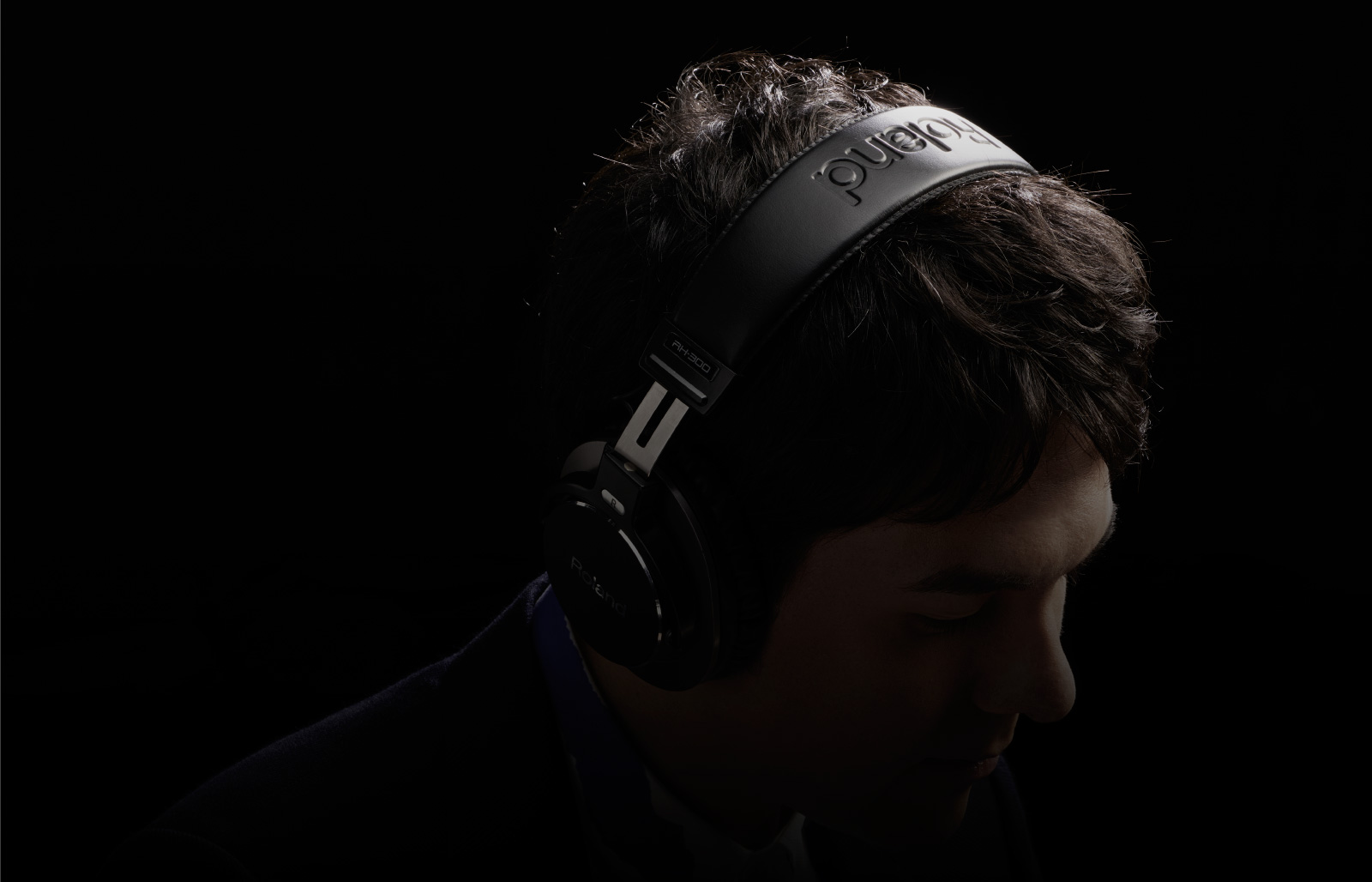 Il se joue comme un piano à queue acoustique
Le matériau des touches ne fait pas tout. La manière dont elles bougent est également importante. Chaque touche du LX-17 possède un système de stabilisation assurant la précision et la souplesse du mouvement vertical, évitant les mouvements latéraux et les bruits susceptibles de survenir, sur certains pianos, lors des glissandos. Le LX-17 intégrant notre toute dernière technologie sonore, nous avons ajusté la sensibilité du clavier pour l'utiliser au mieux, afin que générateur de sons et clavier travaillent en parfaite harmonie pour fournir la meilleure expérience pianistique possible. Ajoutons que les touches possèdent l'aspect et le toucher de l'ivoire et de l'ébène, et sont dotés de propriétés d'absorption de l'humidité qui empêcheront vos doigts de glisser lors du jeu.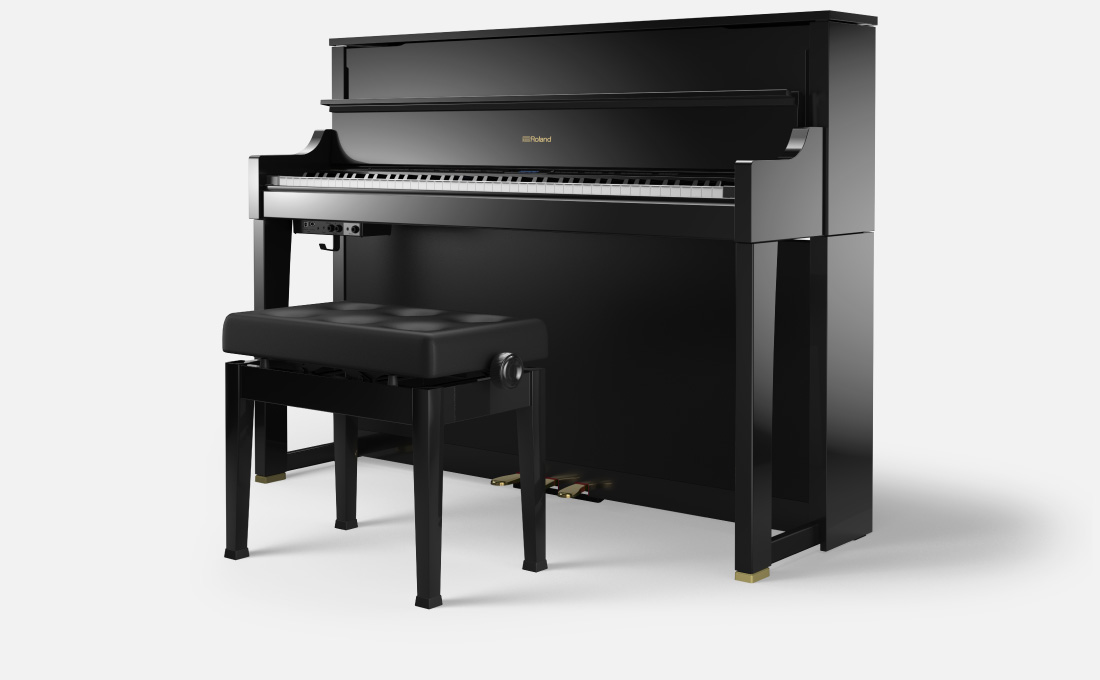 Un design élégant, des lignes classiques, un son intemporel
Bien qu'il intègre notre toute dernière technologie, le look du LX-17 reste traditionnel. Combinant lignes classiques et compacité d'un meuble droit, il est disponible en deux finitions premium : ébène poli et blanc poli. Une fois votre piano installé dans votre intérieur, nul besoin d'appuyer sur le bouton On pour commencer à jouer : il vous suffit d'ouvrir le couvercle du clavier. En jouant, vous apprécierez le design du clavier et, comme sur un piano acoustique, vous pourrez ouvrir le dessus de l'instrument pour obtenir un son plus clair.